What Makes Foundation Pest Control "Google Guaranteed"?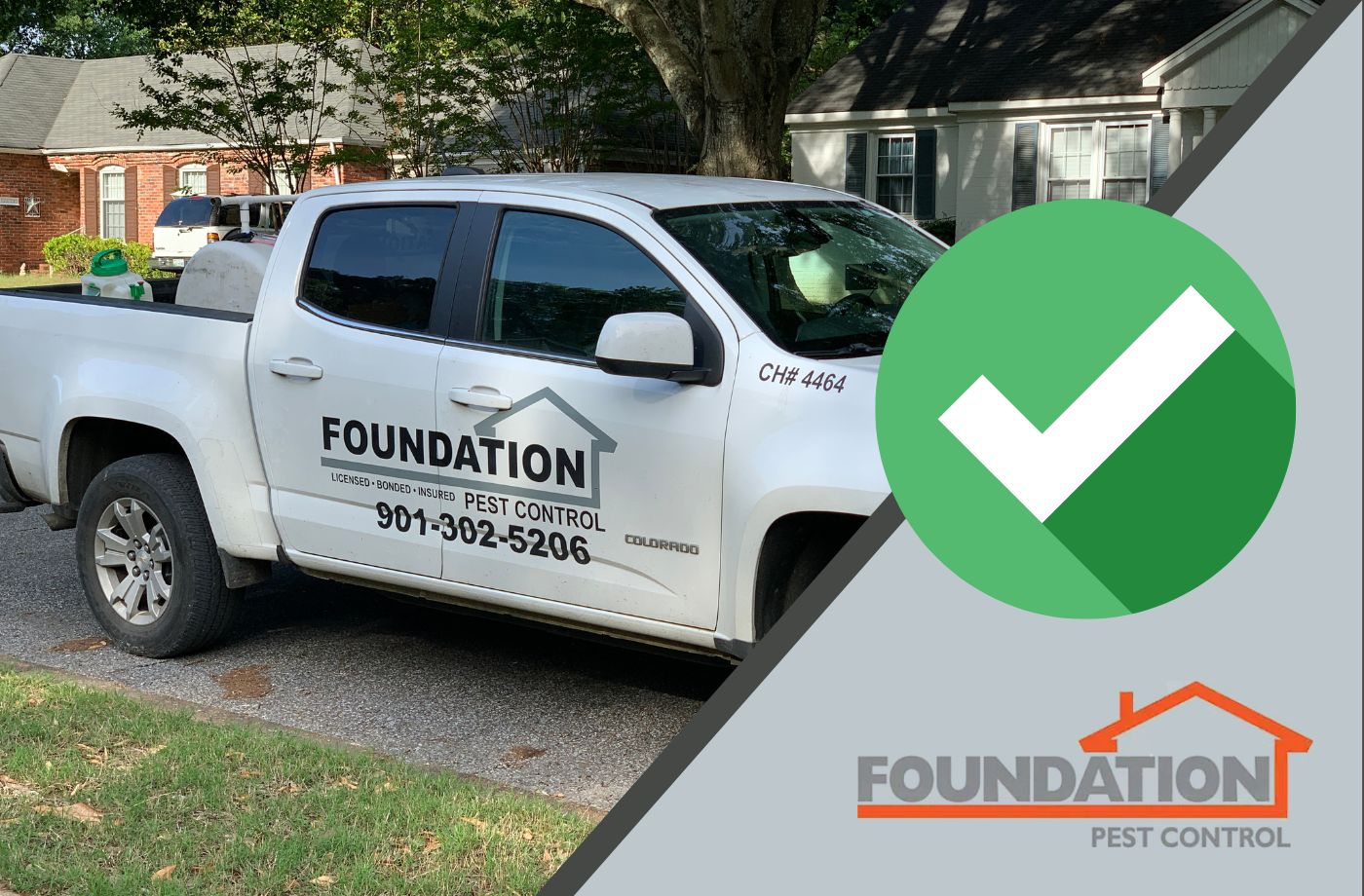 If you've worked with Foundation Pest Control before, you know we strive to provide our clients with superior service — and guaranteed results. We know pest management is a difficult process and one that often involves big decisions. That's why we're committed to providing the easiest, safest and most effective process possible.
The quality of service we provide has helped us to earn the Google Guarantee badge. Just "Google" our name and you'll see that badge right next to our company name. It's an honor we're proud to carry and honor, we believe, speaks to our commitment to every single customer we serve.
Wondering what a Google Guarantee Badge is and how it impacts your service?
What Is The Google Guarantee Badge?
The green checkmark badge is an important distinction that Google offers only to some businesses in limited industries. When a person uses a search engine to find a company to help them with their pest control problem, they need a trusted, experienced company that can solve that concern quickly. Google wants you to always have access to the very best services. That's why it goes out of its way to find companies that meet very specific criteria.
How Does Google Notice High-Performing Companies?
The process is not simple as it involves a number of questions and a comprehensive review of our business. We need to supply Google with insight so it can make a decision about just how customer-friendly our team is.
A key component of this process is answering questions about how we do business and learning what our customers think of the work we do. Over the years, we've worked hard to establish ourselves as a company that can be relied on for even the most challenging of pest control concerns.
You can see a lot of that information in our online reviews and ratings. That's why Google has worked to gather information and to review our online reputation to determine why you should trust Foundation Pest Control.
Why Should You Trust Us With Your Pest Control Needs?
Foundation Pest Control consistently works to meet our client's goals and to ensure the best possible outcome. There are many reasons why you should work with us, and these are a few of them.
We're a family-owned and managed company. Because we are members of the community, we work hard to ensure that our clients always receive the very best service possible.
We care about the environment. We are supporters of the ASPCA and the Humane Society. We love giving back to the community as a component of the business we do. That's why we host fundraisers for schools and residents, support local sports teams, and play a role in local business associations.
We use EPA-certified products and only approved methods for treating pests. That keeps your family and your pets safe while also supporting the environment. Whenever possible, we use low-toxicity pesticides and organic products to minimize risks.
We don't expose honey bees and other pollinators to treatments and do our best to protect them in everything we do for our clients.
You can expect outstanding service, on-time arrival, and reliable results when you work with our team. We are dedicated to the principles of providing superior customer service to our team. If you have a question, contact us.
At Foundation Pest Control, we work hard to ensure our clients get the service they need and the results they want. If you have any concerns about the work we do, contact us immediately. Let our team will be there to help you. That's why we strive to remain Google Guaranteed.
I use Foundation for my personal home and also refer them for all of my real estate transactions! Professional, straightforward forward and very trustworthy. Often they enter my home without me being there to take care of issues. I highly recommend them and hope you will use them too!

Zach Thomas
Read More Reviews On Google
Read More Reviews On Facebook